Name: Ninuri Firestone

Race: Human

Face: Heart shaped, with brown eyes.  She wears dark makeup around her eyes and red lipstick usually.

Hair: Red, often in two long pigtails

Body Type: While Ninuri is normal height, and well-endowed, it's somewhat hard to tell much more, given her choice of attire.  Her thighs seems somewhat on the thick side.

Apparel: Ninuri wears extremely fashionable clothes at all times.  She likes low necklines that show off generous cleavage, but also wears expansive hose pantaloons, like one might see on a male courtier.  Every piece is flashy, and incredibly-well-tailored.

Weapons: Ninuri uses a mace that she carries sometimes, but her most commonly-used weapons are more subtle.  See below.

Bio: The daughter of a noble warlord and a beautiful lady who died in childbirth, Ninuri was to be married off to a warlike price to solidify an alliance her father desperately needed.  Ninuri met with the prince in secret before the wedding, after which both parties secretly decided not to proceed, which, unfortunately, led eventually to a war between two baronies.  No one knows what they discussed, but Ninuri ran away that night, in secret.  Her father's soldiers, in hot pursuit, lost the trail.  

Ninuri later turned up, serving as a priestess in the temple of the Goddess Bernina, mistress of tailoring and stitching.  Her father was so enraged when he heard the news, that he sent his army to arrest her and destroy the temple.  While many of his soldiers found that they experienced crippling wardrobe malfunction while attacking, they arrested many of the priestesses, and destroyed the temple.  

Only a few of the priestess got away.  One was Ninuri.  She has come to Enferia, hoping that the empress has need of a talented seamstress, and would protect her from her father's rage.  If all of this makes Ninuri sound an innocent ingenue, in fact, she is hyper-critical, and likes to bully those with less fashion sense.  She will offer biting comments about the outfits and looks of others.  Unsurprisingly, many find this offputting.

Skills:

Pray for Release: If Ninuri chooses to pray in any given round, she concentrates on a garment (it doesn't have to be nearby, only within sight) and prays to her deity, with a certain amount of luck (say a natural 19), Bernina will grant her wish by causing the seams of that garment to explode, essentially removing the garment from her opponent.  On a critical fail, Bernina is angry, and this may happen to one of Ninuri's garments.

A stitch in time: As a cleric of the goddess of sewing, Ninuri can, with a roll of dexterity, fix a damaged garment in one round, or even repair a completely torn (not burnt to ash, for example) garment in two rounds.  It requires uninterrupted concentration to make her hands move at almost supernatural speed.  And of course, there may be consequences if a garment is put back into play in the arena.

Ouch: Ninuri carries in her sewing pouch a needle with an irritant on it.  If she makes  a successful attack with it, and an opponent fails a constitution check at -1 (plus any situational bonuses or penalties), then the opponent is too distracted by the needle prick to act next round, essentially stunned (but able to speak.)

Thread the needle: Ninuri tangles her opponent in a very fine and incredibly strong thread.  Given an uninterrupted round of concentration, and a passive or incapacitated opponent, she can tie them up thoroughly.  But, if the opponent resists, she can mainly tangle them up, greatly impeding movement (not attacks or defense) for two rounds on a successful thread attack.

Flaws: Hands off the fashion! As a cleric of Bernina, Ninuri finds ripping clothes disrespectful. She can pray for her goddess to tear the seams, but taking that power into her own hands and merely ripping the fabric seems to her an abhorrent idea. So, as much as possible, she'll try to stun her opponent and remove their clothes the way they were meant to open.

Stats:

Strength: 6
Dexterity: 10
Constitution: 5  
Speed: 8

Wisdom: 8
Perception: 6
Intelligence: 8
Charisma: 4
Last edited by Myds6 on Mon May 06, 2019 4:12 pm; edited 1 time in total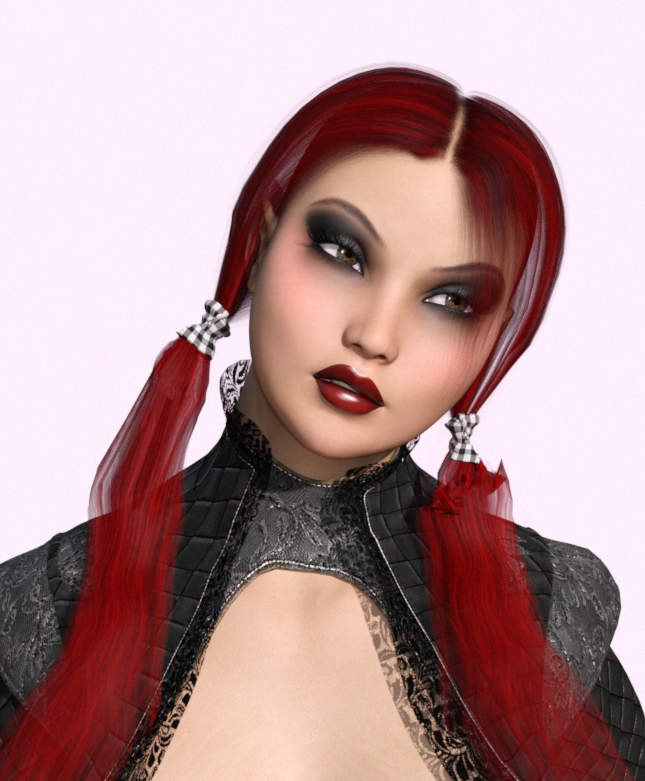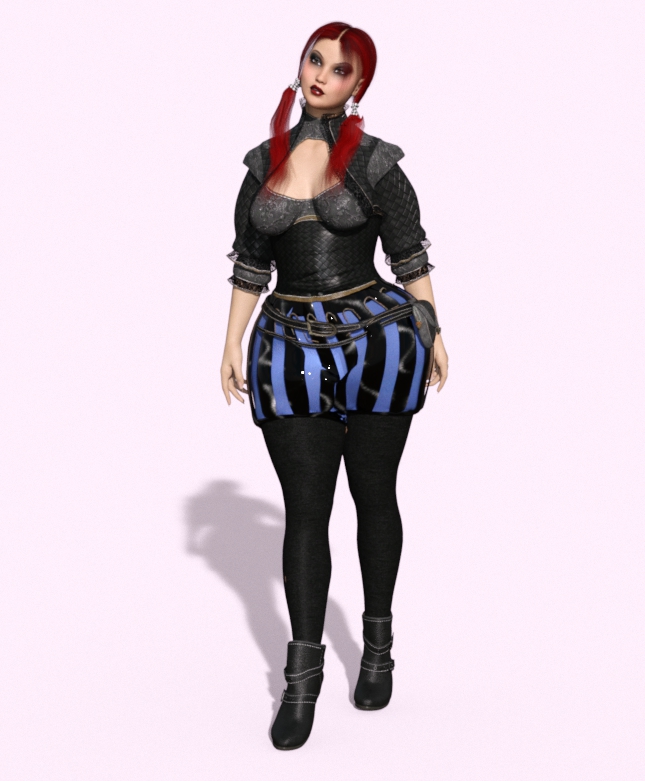 I already had the general visual of the character made for another set of stories. Just had to dress her differently, and give her a backstory. Decided we have too few Clerics. Zenzi and ….. I can't think of one at the moment.
Ooh I like her. Seems like there might be surprises under her clothes...

splotch




Posts

: 1077


Join date

: 2015-12-04



I like this character..! I, too, wonder about said surprises.


cerindclvr

Admin




Posts

: 758


Join date

: 2014-06-21




---
Permissions in this forum:
You
cannot
reply to topics in this forum