Name : Zenzi
Race : Human
Gender : Woman
Class : Clown-Priest
Age : 27 years
appearance : a medium woman (1m57), a a little bit chubby (62kgs) with a coffee skin, normal breast (C cup), chubby butt. A ronde face with brown eye, red lips painted with a large smile and brown and autumn hair brushed like two lollipop on each side of the head. clown baggy trouser, ample shirt with a watery flower and a bow-tie, clown shoes, clown hat. She wear a bras two size over her real bras size. this fake bras can be use as a parachute, the two cup are two big flower, she wore a white shorts with red hearts as panties (see the endless panties for the effect) her real underwear are the Diaper of the humiliation and no bras. Because she fail in her duty she not allowed to wear regular panties.
Stuff :
- Watery flower : Can throw powerful water jet from it.
- The bow-tie slicer  : when throwing this bow-tie can slice across leather and clothes.
- The zapper ring : Used to shake hand or put on the shoulder of somebody. send electric shock !
Abilities :
Clown-fu : ancient art of fighting only used by the Clown-priest of Lolol'ol. It's the abilities to fight and use martial art while wearing a clown clothes.
Hilarious joke that make laugh anyone who hear it : the clown say a joke, the opponent must success a wisdom check or laugh at the joke.
The endless panties : When the panties of Zenzi are pulled by brute force, another pair is under the first one, and so, and so. weapon attack, fire, magic and other thing that destroy the panties in one shot can nullify this power and expose the true panties.
Special Abilities :
convocation of a Jack the Boxer in the box.
Story :
Zenzi is young Clown-priest of the ancient order of Lolol'ol the god of the Laugh. She was on a duty to protect the sacred clown hat Doctor What ?
An ancient legendary High clown priest. But some thugs and looter attack her position. she failed in the defense of the sacred relic. For her great failure, Zenzi was condemned to never wear regular panties until she reclaim the lost relic. actually under the endless panties, she wear the diaper of humiliation, to remind her her fault. the diaper stay place with only a safe pin.
She actually in Enferia because she heard that the lost relic can maybe be here.
Stats-
Strength- 4
Dexterity- 10
Speed- 9
Vitality- 4
Intelligence- 7
Wisdom- 6
Perception- 4
Charisma- 10
For the appearance I used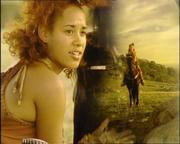 Posts

: 563


Join date

: 2016-02-27


Age

: 38


Location

: Lyon / France



I started making her, this will take a while.  I couldn't find enough good, large picture of the lovely actress to work from, so I filled in the details that I couldn't see with those from the lovely actress who plays Missandei in GoT.  I'm working on the outfit now, but it might take a while.  An expensive one exists here, but it isn't perfect: https://www.daz3d.com/clown
So I'll probably end up making the clothes.  I have the bow tie, the clown flower, the hair, and body so far.



Posts

: 1591


Join date

: 2014-06-27



Here she is. Want her to partner with Fujimi in taking down my mage and ranger from the bounty hunt?



Posts

: 1591


Join date

: 2014-06-27






Posts

: 563


Join date

: 2016-02-27


Age

: 38


Location

: Lyon / France





Similar topics
---
Permissions in this forum:
You
cannot
reply to topics in this forum