Belinna's father had been a hapless farmer who had wandered into the forest one night, and found himself mesmerized and seduced by a wood nymph. He'd dismissed the experience and thought it a dream, never knowing a daughter was born of this union. Raised in the Fey realms until she came of age, Belinna was sent to earth upon reaching adulthood to learn of the world of her father.

She was completely unprepared for the experience. The world of Enferia is cunning, cruel and strict, and she knew none of its rules or laws. Caught penniless she was brought in as a vagabond and put into prison. Upon finding out she was a magic user, the warden sold her to the Arena. Now she will learn of humanity, perhaps in a deeper and more personal way then she ever imagined!

Outfit- Belinna wears a green robe which flows down to mid thigh. She has iron wood armored shoulder pads as her only protection. She fights barefoot, growing up never wearing shoes in the fey lands. Under her robe she has a small chest wrap and a woven thong.

Apperance- Though appearing mostly human, some of Belinna's features show her fey ancestry. She's incredibly thin and lithe, and quite short to boot. She has very small breasts (A cup if you're feeling generous), narrow hips, though tromping through the wild and swinging through the trees has made her quite agile. She has raven dark hair, very large eyes and a small narrow face. Her body is evenly tan from growing up in a clothing optional fey environment. Though she has no modesty, she may pick up the trait in the arena!

Her main weapon is a hard wood staff, which she wields with incredibly speed and skill. She also has a dagger on her belt for close range

Spells-
Camouflage- Belinna can blend in, turning like a chameleon to hide from foes. Though she can still be faintly seen she can try to hide and get behind an opponent if she beats their perception.

Nature's Warden- Belinna can summon vines and roots to emerge from the ground and entangle her foes (they have to beat her wisdom roll with either a dex or speed or become entangled.).

Master of the Trees- Belinna can roll to manipulate any wood, fabric or natural object on her opponent, reshaping it to her will if she succeeds the spell. IF they have any metal or leather though, she has no power over it.

Flaw- Belinna's largest flaw is her naivety. The world of the Faye is one of trust and honesty. She knows nothing of trickery or manipulation. She gets a -1 if anyone tries to trick or manipulate her.

Physical Stats:
Strength- 2
Dexterity- 10
Constitution- 8
Speed- 9

Mental Stats:
Wisdom- 7
Intelligence- 2
Perception- 5
Charisma- 7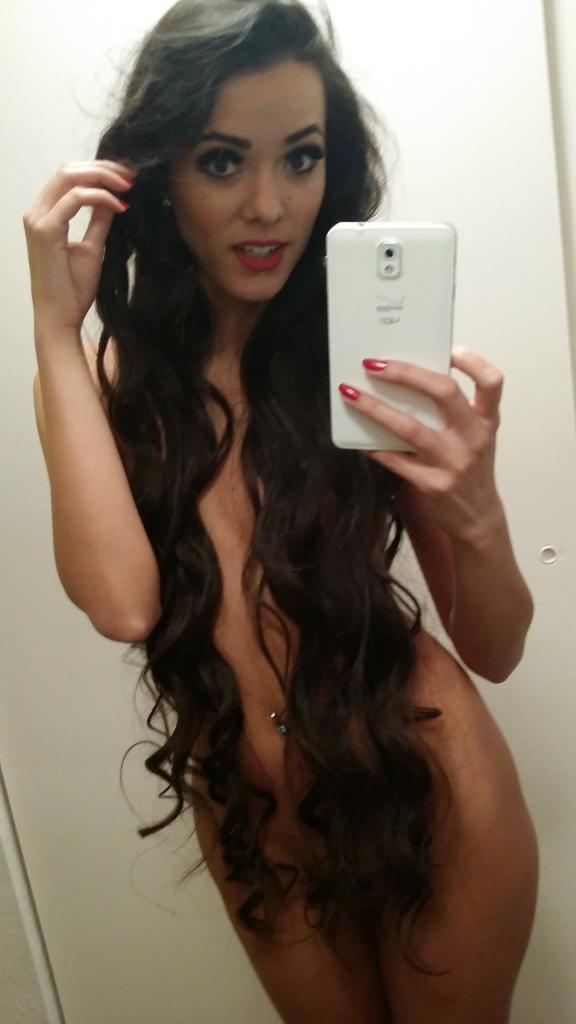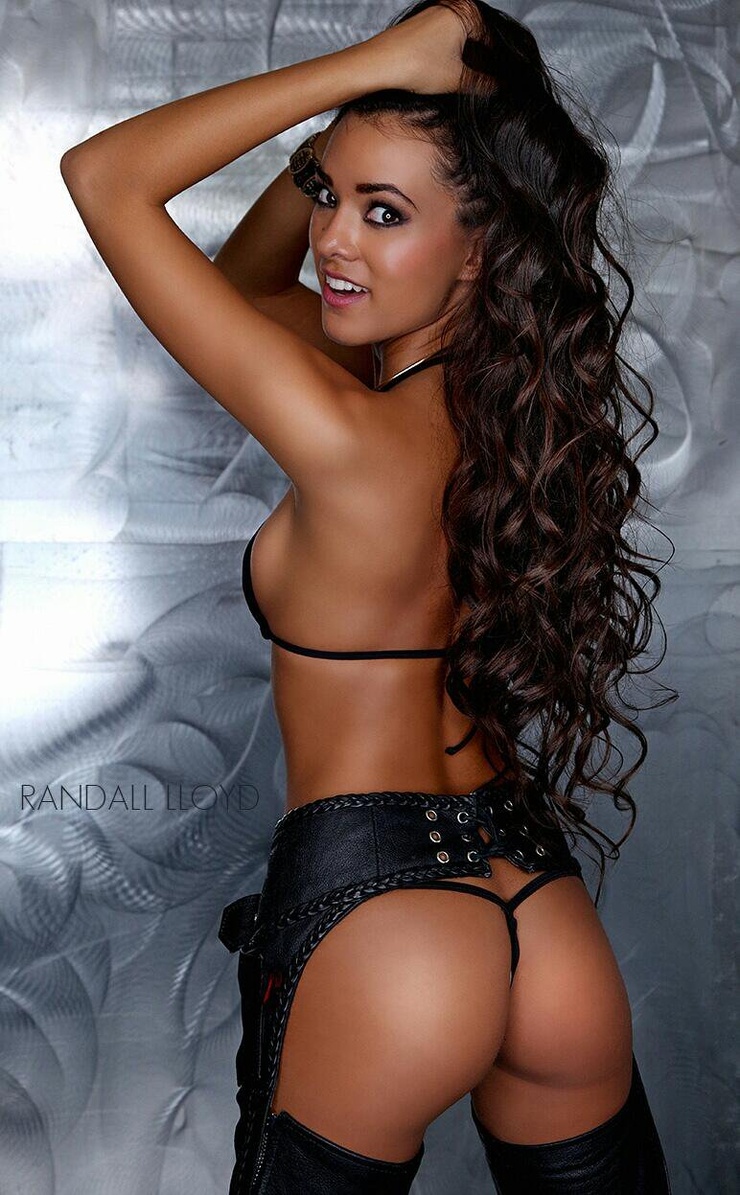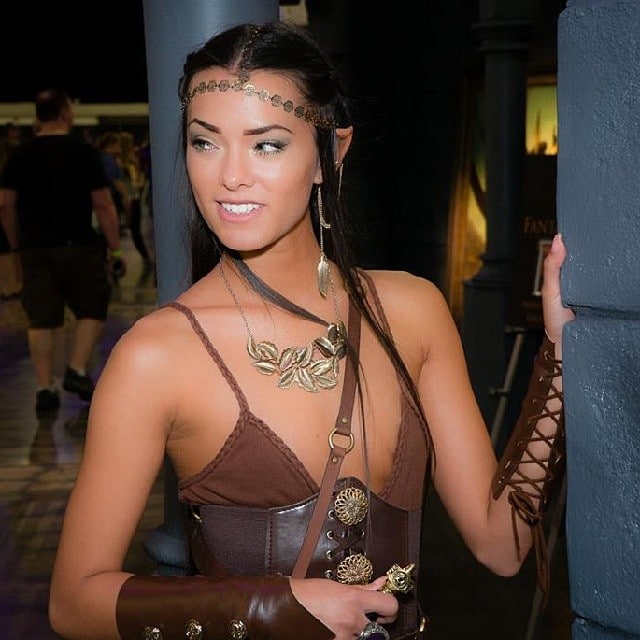 I imagine her played by cosplay model Joanie Brosas, with this very long brown hair as well.
I'll probably get around to her on another day. You seem to have a talent for finding models that I find hot when I see, but don't imagine I will from the description.
These two were based on hot models I'd seen online, so that's probably why.

Do you want her to have 'dat ass' of the real model?  Also, pointy ears or no?  With the hairstyle, it almost won't matter. Does the robe have sleeves?
Here's what I have so far. Any critique or the answers to the above questions is helpful. For my part, I'd give her thicker legs and more hips...but that's what I'll always say, lol. Let me know what you'd like changed.
I'd say bigger thighs, bigger hips, but most of all a bigger, more expressive face. Almost unnaturally so, just to set her apart from the other models.

Sorry, I had technical issues with the dress after saving it.  Is this one too skimpy?
Her face/head is big.  I didn't wanna go full bobblehead, but it's pretty big!  Since you want her to have a big face, I also slid the hair out of her eye to demonstrate the wideness.
I'd say split the difference between the two heads and the two gowns. Sorry, I know it isn't easy to make these models, and I'm so grateful. Her legs in the second one look great!


Similar topics
---
Permissions in this forum:
You
cannot
reply to topics in this forum